Battlefield V's Update 6.0 moves the war forward and into the jungle.
Moving further away from the ruins of Europe, it also leads us closer to the end of the war. Nevertheless, DICE mentioned it has plenty of content to deliver until mid-2021. The latest update was featured in Battlefield V's latest teaser trailer.
DICE just recently released patch notes for their latest update. The free expansion features a brand new map, a bunch of new weapons and a new elite commander, Misaki Yamashiro.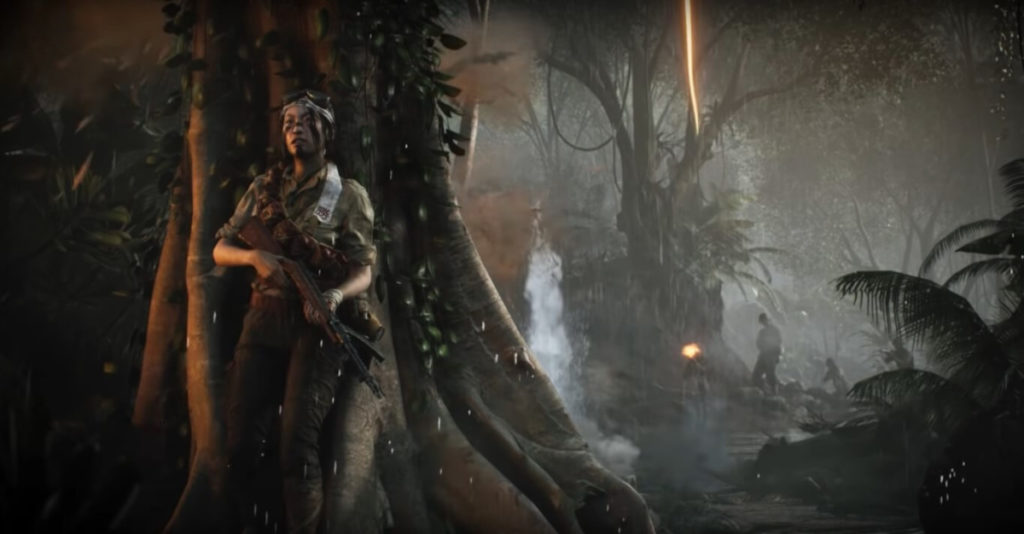 The new Battlefield V update is now available for download, but it will only go live next Thursday, February 6, at 9AM GMT.
PS4 and Xbox updates will go live 1 and 2 hours later respectively.
Welcome to the Jungle
The new Battlefield map takes inspiration from the Solomon Islands. It features a river that runs across the whole map. As expected, it includes plenty of choke points and close-quarters action.
The new map will be available on Conquest, Squad Conquest, Breakthrough and Team Deathmatch.
The update also brings a crate of brand new old weapons, including the Type-11 LMB, Model 37 Shotgun, M2 Carbine, and the M1A1 Bazooka.
A new suicidal Lunge Mine is also expected. Lunge Mines are literally bombs on a stick that you use to banzai-charge tanks – hopefully harming them and certainly killing yourself.
Further updates incoming
DICE has announced that they expect to release a bunch more fixes, balances and even new content in the coming months. Two new elite commanders are expected later in the chapter. Update 6.2 will also feature a considerable change to weapon balancing.
Tank customization seems to have been progressing steadily with the latest teaser trailer which featured a tank with a "Coming Soon" text and an American flag.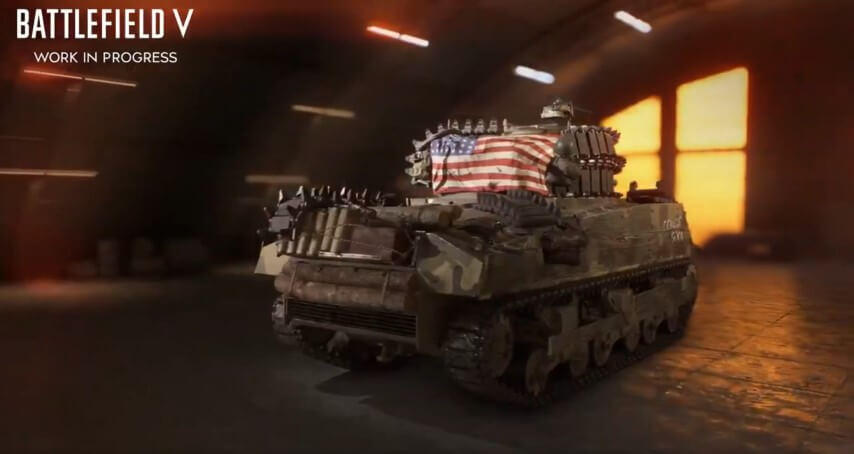 My thoughts on the new update
This is my own personal viewpoint.
I love playing Battlefield games. I certainly do enjoy Battlefield V – but somehow, it feels like its getting less and less enjoyable by the day.
Maybe I'm getting old, but even though many players seem to really enjoy game modes such as "Grind", I find them extremely chaotic and tactic-less. Personally I prefer matches where intelligence plays a part. Where you can make use of the map's scale and try to outsmart and flank your enemy.
Unfortunately (for me), maps seem to be getting more and more focused on close-quarters combat, even when their scale is enormous. New weapons seem to be faster, more deadly and less precise. The age of long-range hunts is at an end.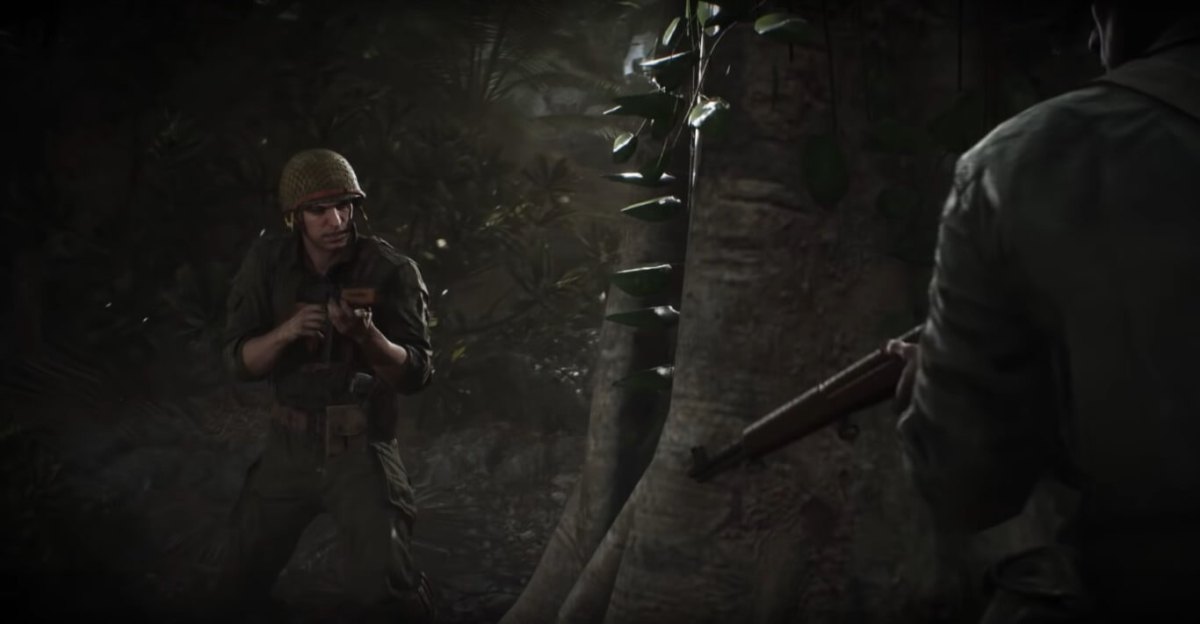 The new update brings even more of this with the new choke points, new shotgun and even the Lunge Mine that prevents tanks from pushing into enemy territory. Coward tank pilots are definitely NOT something we need in this game.
Because of this, and even though I appreciate any new content, I'm shrugging at the sight of the new update.

Do you feel like there's something strange going on with Battlefield V? Check out my other post!
See you on the battlefield,
-ViLa4480