Cyberpunk 2077's Phantom Liberty expansion is one of the most highly anticipated releases in the gaming world right now, and for good reason. Cyberpunk 2077, while impressive in many ways, had a very rocky launch. It left many players disappointed and the initial reviews were terrible. Bugs and crashes were commonplace, and the overall experience was not as polished as it could have been.
Now, with the Phantom Liberty expansion, there is a chance for redemption. The developers have a significant budget to work with, and it is crucial that they use it wisely. Instead of simply adding more weapons and vehicles, the expansion needs to focus on delivering fresh and interesting new game mechanics that will keep players engaged.
It needs to bring new content that is creatively different from what we've seen before. The original game had a lot of great ideas, but it felt like it was relatively stuck in itself. The expansion needs to shake things up and give players something truly new to explore.
Night City grows
New gameplay mechanics in established games are always tricky. Alternative ways of interacting with the environment like different hacking, stealth or parkour could still fit the theme and add a bit more to explore in effective gameplay. This will add depth, and give players new ways to approach the game's challenges.
Another crucial element is expanding the map significantly with new areas, quests, characters, vehicles, and weapons. The original game was an amazing initial canvas, but the map felt a bit small and restrictive. The expansion needs to open things up and give players more to discover. This could include new neighborhoods and districts, each with their own unique architecture, culture, peoples, attitudes and characters. Each area should have its own set of quests and stories. This gives players a reason to explore every inch of the new map. We crave plot twists and meaningful deaths!
We can expect the new expansion to add new clothing options, hairstyles, tattoos, and piercings, but also weapons and vehicles. But that only adds 5-second-worth-of-awe content.
One of the most important things that the expansion needs to focus on is the NPCs and their unique stories. The original game had a lot of interesting NPCs, but they were mostly static, with little to no interaction with the player. Their lives flowed in front of us and we were merely spectators to their short, meaningless lives.
The expansion could introduce more dynamic NPCs, with their own schedules, routines, and personalities. This would make the game world feel more alive, and give players a reason to explore and interact with the NPCs throughout Night City and beyond. Also, what's going on in the rest of the world? Why not start the expansion somewhere else?
Phantom Liberty should introduce new vehicles and weapons, but it's important that they are not just added for the sake of adding more stuff. Dear CDProjektRed developers, if you're adding new weapons and vehicles, please be creative and add new ways to solve a new fight or a quest.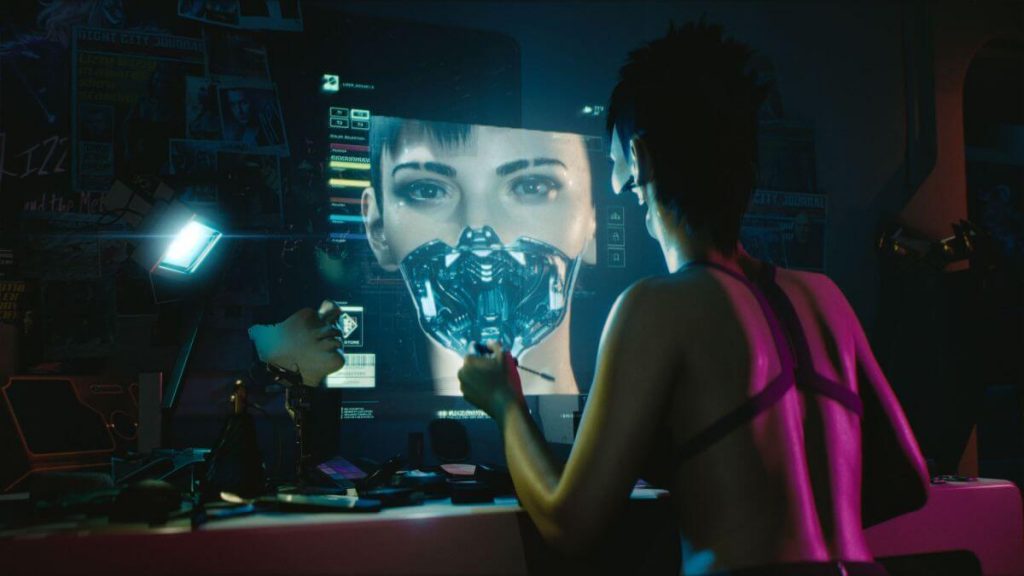 Modding
It's worth mentioning that expansions typically don't open up the game for modding. This is where CD Projekt Red could take a page from Skyrim's book. With a rich modding community, Skyrim was able to keep players engaged for years with new content and gameplay mechanics.
It's also worth noting that it is likely that CD Projekt Red is working on a new Cyberpunk 2078 that is likely a bit more open to modding and expanding. Typically, the first attempt at a new franchise tends to be more closed. A controlled environment where they establish the world and characters without too much interference from mods. By making the new game more open to modding, CD Projekt Red could tap into the creativity of the community. Keeping players engaged for years to come.
Night City Dawns
Ultimately, the success of the Phantom Liberty expansion, and ultimately Cyberpunk 2077's franchise, will depend on how well it addresses the issues that plagued the original launch. It needs to be lean, clean, and mean – lightweight, no game-critical bugs, and be fun, unique and truly engaging.
The developers have thrown a lot of money into this expansion. It's important that they use it to deliver content that truly matters.
They should focus on making the game more stable, less bugs and less crashes. The original game had a lot of technical issues – some of which still persist – and it's important that the expansion does not repeat those mistakes. Optimization is critical so that everyone gets to experience it without a hitch. Or two.
Cyberpunk 2077's Phantom Liberty expansion has the potential to be a sought-after redemption for its launch and a solid launch pad for the franchise – but it needs to deliver new, fresh, and interesting content, expand the map, add new engaging characters, weapons, vehicles but keeping it bug-free. CDProjektRed should take inspiration from the modding community in Skyrim and other games, to keep players engaged for years with new content and gameplay mechanics. Let modders run wild. Modding is the main theme of the game anyway! Tap into the creativity of the community and keep players engaged for a long time. Fans are eagerly waiting to see what Cyberpunk's new expansion has in store, and with the right approach, it could be the redemption that the franchise needs. It's time for the developers to deliver and give the fans what they've been waiting for.
Night City, please be remarkable.