I would like to apologize in advance if this review offends you. If you feel offended, please send me a private message. My views are moderate but I may sound blunt sometimes – English isn't my first language and this article features sensitive topics that can be easily misunderstood.
Thank you for your understanding.
The saddest day of the year
So, apparently, today is the saddest day of the year.
-"That's ridiculous!" I thought to myself.
Apparently, it relates to the fact that the holiday season has come and gone and what was new and exciting a couple of weeks ago is now uninspired and unsurprising.
Enough time has passed and now you realize that all your New Year's resolutions and attempts at becoming a better human have caved miserably – like in every previous year. All that is left is an indiscriminate number of uneventful work days until something happens that actually sparks your interest.

This past season was VERY intense for me. Personal investments, social interactions, and even a brand new blog distracted me… and the season flew by very quickly.
The truth is, I got to skip a load of games and new releases.
But yesterday I felt the need to play something new and something decent.
I was holding back on buying Battlefield V.
The franchise features an over-the-top base price (+DLC content) – and prices tend to lower past the holiday season. So I decided to give it a go.
After a painstakingly lengthy 53Gb download and installation (which I cleverly decided to sleep through it), I finally got to try it out.
This drew me to a very tense debate going on in-game.
Repeating History
Following the footsteps of its predecessor, Battlefield 1 (numbering systems are broken at EA btw), which included a negro-based squad that historically did fight bravely in WW1, Battlefield V surprised everyone when it showcased several female protagonists in a World War 2 setting.

When I first saw the trailer for Battlefield V I thought it was so awesome that they included female characters. At the same time players watching the trailer at the event were concerned on how that could impact the game experience.

Even though the role of women was determinant – and there were a LOT of women fighting throughout Europe – the proportion of battling women in this game is pretty much equal to that of men.
This can be tricky when you're attempting to be historically accurate in a game.

Apparently, Battlefield V took a huge amount of flak for that decision.
So much that the Battlefield V subReddit moderators started banning users and removing topic-related posts.

"My immersion is RUINED!!!" – someone cried on Twitter.

EA would likely have replied:
Dear Bob,
We are very sorry that your immersion is ruined.
Our statistics show that at least 10% of our audience is female and they are not being accurately represented in our game. This is why we've made a game where 50% of our characters are female.
Thank you for understanding.
The gravity and complexity of the situation was clear to me when I noticed 3 female characters dressed as German generals stabbing players in the heat of battle while they were using voicechat to scream "FEMINAZI BANZAI CHARGE!!!"

I felt like My trust in Humanity was gone for good.
At the same time, my history-nerdy-brain proceeded to die a little.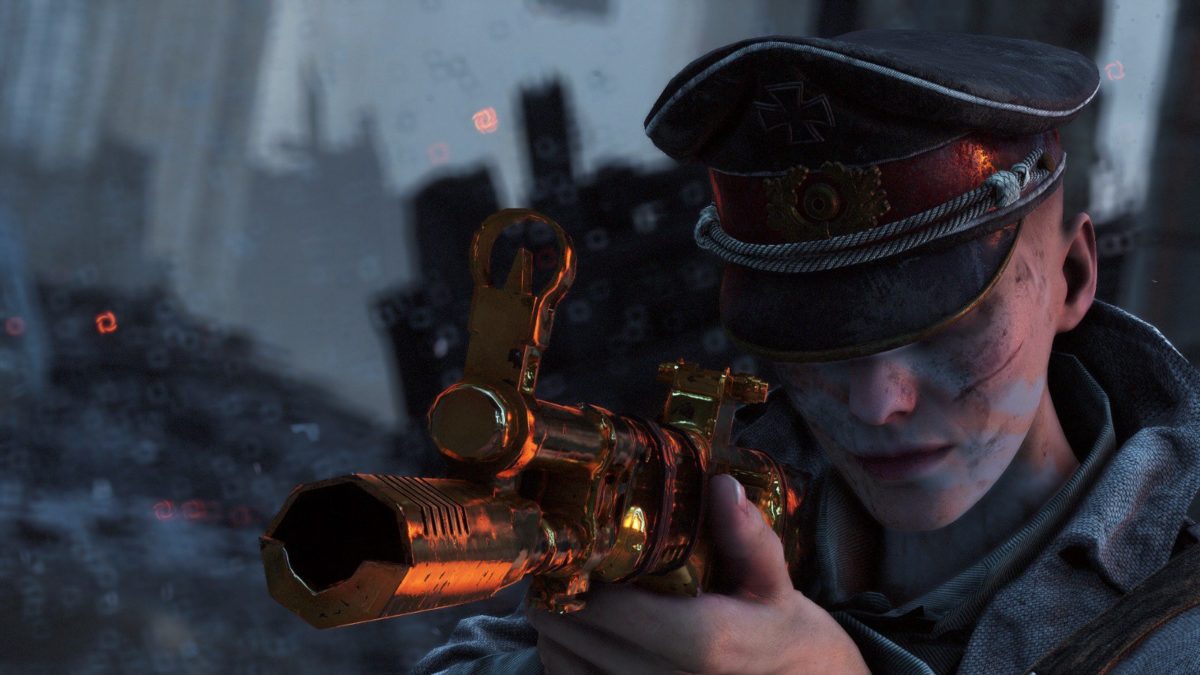 A sad day for a sad society
The truth is, we live in a sad society where women are still being treated differently… and that is truly unnecessary.
EA has taken a bold step to try and break that mold that society imposes on itself. But at what cost? Does it make sense for an entertainment media that takes pride on a certain degree of realism to bring a contemporary perspective to a historical reality through politicized fiction?
Will that somehow affect our understanding of the past and blind us to the future?
Even though it does spark debate, it mostly seems to anger a majority of their mostly male playerbase.
I am a true believer of diversity and equality, but politicized entertainment feels cringy at best.
Are they going for the long run? Re-educating boys into accepting girls in games (when a kid spends 4h every day playing a game he does learn something…), or maybe trying to motivate girls to play in order to expand their female playerbase?

It might be commendable to a certain extent, but let me clarify why this affects me:
I see human beings as human beings.
If I ran a company, "race", gender, sexual orientation or religion would be irrelevant to me – but being the nerdy type that I am, sacrificing historical accuracy – for what appears to be a business decision based on modern-day politic concerns – is …disappointing.
Playing Battlefield V somehow feels like an advertisement that you paid to play.
Lost in Action
I would LOVE to see a game that focused on the resistance fighters or spies (many of which were women). I would love to see a dramatic aspect to the game that highlighted the effort that young widow mothers had to endure during the war. Women also kept the gun, ammo and canning industries running throughout the war – without that effort who knows how the war would have progressed!
…But a game like this wouldn't be Battlefield would it?
Battlefield V also fails to represent – and thus lacks respect – for the life and death of the men and women who perished in those fights. Instead it leads young players to believe that this was the true reality of war and even treat it more as a fun historic fact rather than an actual tragic event.
While I value the fact that they've actually thought about women and "minorities" and made real steps towards embracing them as equals, I feel like this isn't the right game nor the right way to demonstrate that so profusely.
It's like making surgery with a butcher's knife – and the player's reaction might even backfire in the long run.
Will EA make every game follow the same logic now? Should it?
It is understandable that Mass Effect does it.
Mass Effect is set in a fictionalized future in an alternate reality of mindset.
…Should we be concerned about how to depict our past if we wish to learn from it?
…On a side note, they forgot to add women to Battlefield 1 until the last patch – and she had to be bald – were there no women before WW2?
So, yeah I do understand Bob who shouted that his immersion was ruined… but Bob must realize that even if clubfooted, messy and somewhat reprimandable, this was a step in the right direction.
The features they've included are all okay – just in the wrong proportions – and definitely the wrong battlefield.
It's great that a player is able to pick a female character to play with. It is also great to see more variety in the game and even that women play a non-sexualized protagonist role – just do it in an alternate universe where factual history isn't a problem.
…well I guess at least EA made sure their clothes weren't camo bikinis in this game.
I'll see you on the battlefield,
-ViLa4480