The 7-year old game is apparently making a comeback. Why are people playing it again? What changed in The Sims 4 and how come that this dinosaur is not yet a fossil? What led to this resurgence of the stale-genre game? Who plays it and how?
The rise of an oldie
7-year-old games are considered old by videogame market standards.
A sequel was due for some time now, but it never came. Instead, Maxis and Electronic Arts opted to keep releasing mostly cosmetic but expensive DLCs.
The Sims is pretty much alone in its own market, there's not much of a competition to worry about (until now with the upcoming Paralives). They've always controlled the Life Simulation genre they've created and aren't going anywhere, anytime soon.
Instead of releasing a new game every two years (like most AAA game sequels), they were keying on setting solid foundations with a solid base game and then update and add new content with expansive (and expensive) DLCs. EA has released 9 large expansions already, yet 12 are expected until the end of The Sims 4 lifecycle.
Even though this strategy keeps current users feeding them with each DLC, it doesn't do much in the way of attracting new ones.
In March 2020, things were about to change – but not in the way they were expected to.
Trying times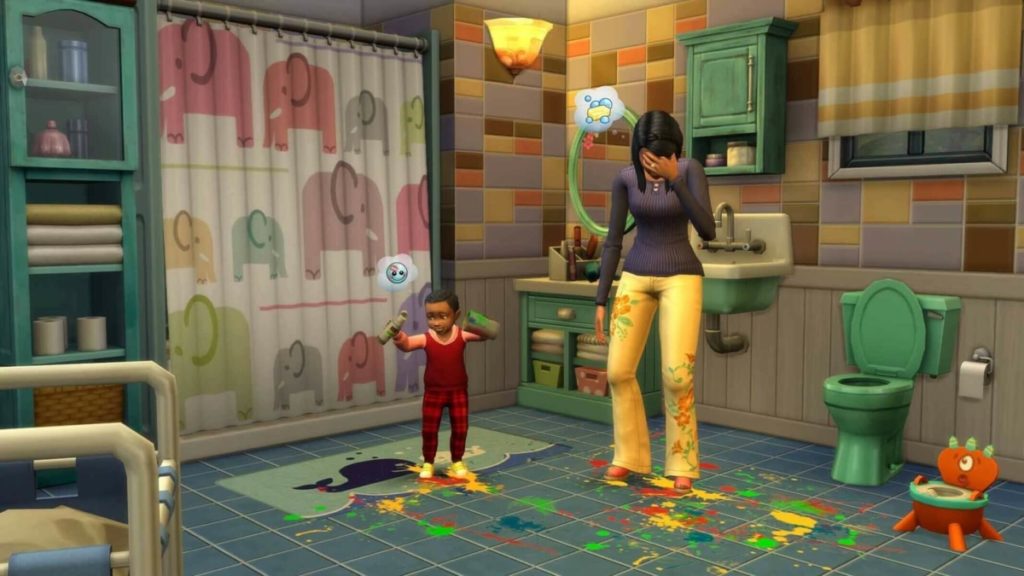 Nowadays, every social media platform talks about The Sims, plays videos about The Sims, links to podcasts about The Sims, and, like me, people are blogging about The Sims. It almost feels like The Sims 4 had just been released. Also, Animal Crossing.
COVID-19 is the root-solution to our question.
COVID-19, the coronavirus that won the game by putting the world on pause. No more lines at the Post Office, traffic jams, crowded malls, delayed flights, air pollution, noise pollution. Was it not for the sad side-effects of social distancing, this would sound more like a blessing.
However, this horrible virus had an unexpected super-power. It managed to lock most of us in our own homes, afraid to go outside – waiting for it to leave us alone and abandon our doorstep.
Influencer lockdown
Self-isolation caused a huge number of social influencers to stay indoors. It was fun for a while – plenty of exciting chitchat about the situation filled their blogs and vlogs.
…But after a week or two, these fashion and travel influencers were still stuck at home with nothing new and exciting to report about their awesome way of life. No new clothes or makeup to show, no restaurants to try and no foreign places to explore. Their blogs and vlogs were running dry.
Some turned to cooking – but apparently, their cooking skills were not that great… or they just couldn't make it captivating enough for their audience to enjoy.
Then they turned to gaming – a sensible marketing decision since gaming ranks high in social media projection. Even though these fashion vlogger's streaming/gaming rigs were pretty much non-existant (as were their games list or gaming skills altogether), they still had their hordes of loyal fans thirsty for content and stuck at home with nothing to watch.
Some of these (mostly female) vloggers, in their early 30's, went through their early years in an age where The Sims 1 and 2 were all the rage. So they naturally leaned towards The Sims 4.
The fact that it is a non-competitive sandbox game that features endless fashion and decoration customization options, that requires no skills at all and that supports a Mac version, and low computer specs certainly did help those fashion and lifestyle vloggers to take the leap.
The fact is that the stuff that made their Youtube channels popular was all there. In The Sims 4, there were new clothes to try, new makeup to show, new restaurants to experience and plenty of virtual foreign places to explore.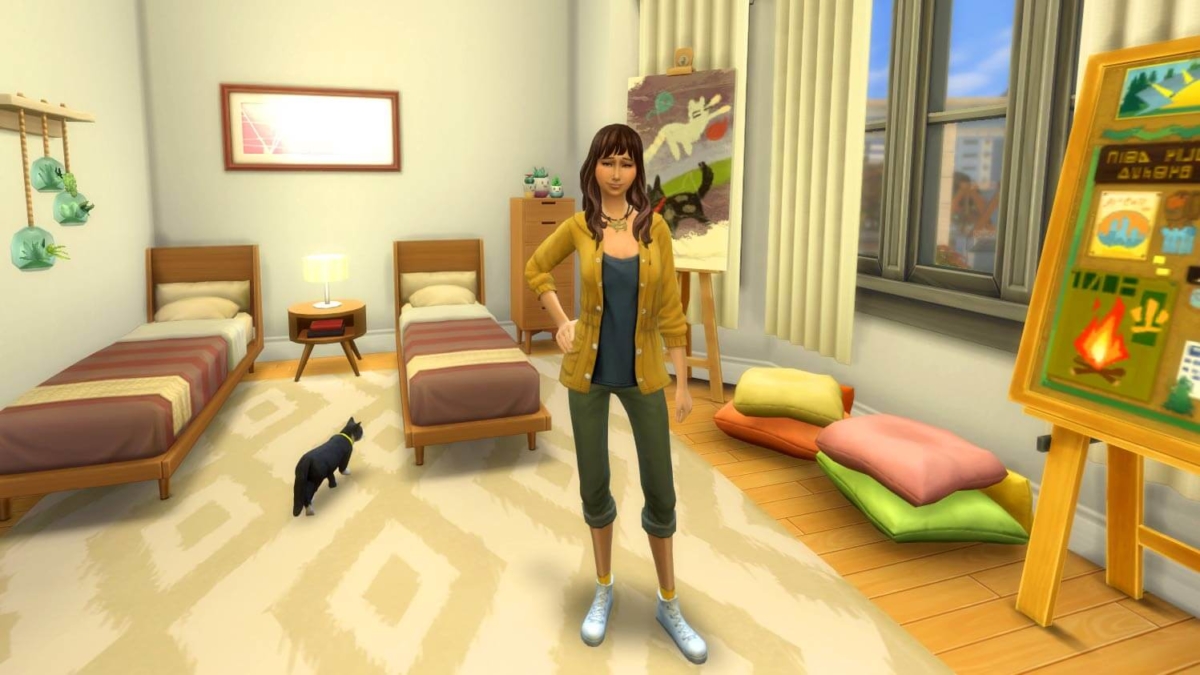 A cringy reality
I noticed some really sad streams, where the host used an uncomfortable wall shelf instead of a desk for gaming/streaming. Where they were unaware that their camera was on or that their microphone was off, that their lighting was terrible or their FPS were lame. Then some of them didn't know how to handle the controls or built very large concrete boxes instead of real homes for their Sims. Naturally, none of them knew how to interact with the audience properly.
Even though this was a sad thing to watch, what truly frustrated me was the huge numbers of viewers watching. There are plenty of interesting, well-performed streams on Twitch, Mixer, or Youtube that don't get half the views they deserve.
Some of these streams and videos drew quite a crowd and lead other vloggers to follow their example. Nowadays, Youtube is flooded every day with The Sims 4 videos by popular non-gamer influencers. This drives ads and posts on Twitter, Reddit and Youtube/Google results.
Nowadays, The Sims 4 seems to be everywhere.
The Sims 5 and sharp marketing pencils
In a typically sad EA move, they did once threaten The Sims fanbase by stating that The Sims 5 would never happen if The Sims 4 wasn't successful. However, and even though it had a rough start with mediocre reviews, The Sims 4 turned out to be a very successful investment. But with 4 DLC expansions to go, EA isn't going to stop milking its cow and replacing it with a new one anytime soon. The Sims 5 is, for now, just a marketing ploy.
When it comes to marketing, timing is critical …and EA has sharp pencils and minds.
EA cashed-in on the coronavirus unexpected wave of new users and influencers by starting to drip some bits of info regarding The Sims 5, which seems to be in the early stages of development.
In order to cause the most impact, they even started with one of the most anticipated and controversial features: Multiplayer.
There were several Twitter posts that caused some sensation. We're likely to get more juicy info on The Sims 5 over the coming months.
How has the game changed and how are people playing it today?
Going back to playing The Sims 4 in 2020. I noticed that there's a surprising amount of new content out there. Not just the official 32 downloadable content packs and expansions, but also the absurd amount of Custom Content created by users.
These mods didn't just grow in quantity. They also improved their quality significantly over the many years of updates that a stable build of the game provided for.
As a dedicated PC gamer, I love modding my games.
More than adding customization options to my characters, I really enjoy adding new gameplay elements that make the game more realistic, immersive, or complex.
The Sims 4 is fertile ground for great Custom Content.
Some of the best Custom Content like Slice of Life, Meaningful Stories, Live in Business, or even Wicked Whims (18+), truly add a host of new features and allow you to explore multiple new ways of playing the base game.
A new look
I've recently started a brand new The Sims 4 household. I'm trying to create a small neighborhood with multiple families living on the same lot (thank you Roommates mod). I've also got my own bakery business on the same lot (thank you Live in Business and ATMs). It's just awesome seeing an empty lot turning into a small venue and meeting new Sims. My Sims have interesting personality traits and awesome jobs, there are gangs, drugs, and violence on my streets and I've got a ton of furniture to decorate my house with.
7 years past, the game is fresher and more polished than ever with many many new ways to explore.
The Sims 5 isn't really around the corner. When it finally gets released, it will likely lack the depth and polish that The Sims 4 offers right now.
The upcoming life simulation contender, Paralives, will be interesting to explore, given the type of customization it provides. But Paralives's success will be limited by the lower amount of gameplay content provided by years of development and mods currently available in The Sims 4.
Give The Sims 4 a new try!
There has never been a better time to explore this green gem of a game.
If instead, you're looking to play something fun in multiplayer, check out the awesome Sea of Thieves.
See you in San Myshuno,
-ViLa4480